PCB Assembly service overview
BokTech offers one-stop PCB Assembly service, including PCB fabrication, components procurement, SMT assembly, wave soldering, final assembly, testing, certification, packaging and shipment.
We have lots of experiences and advantages on bellowing items:
* Faster response and friendly communication
* PCB fabrication
* Reliable parts sourcing & procurement
* High-quality assembly
* 100% full testing
* Lower price
* Shorter Lead time (2-3wks)
* DFM report
* Trial production report
* Production technology supports
* Flexible assembly options
Here are our flexible assembly options, we could help you to fulfilling the order in any status:
* PCBA prototype service (1-99 units)
* PCBA small batch production (100-1000 units)
* PCBA mass production (1000-10K+ units)
* Consigned parts or special requirements on PCBA
The following is our PCB Assembly Capability: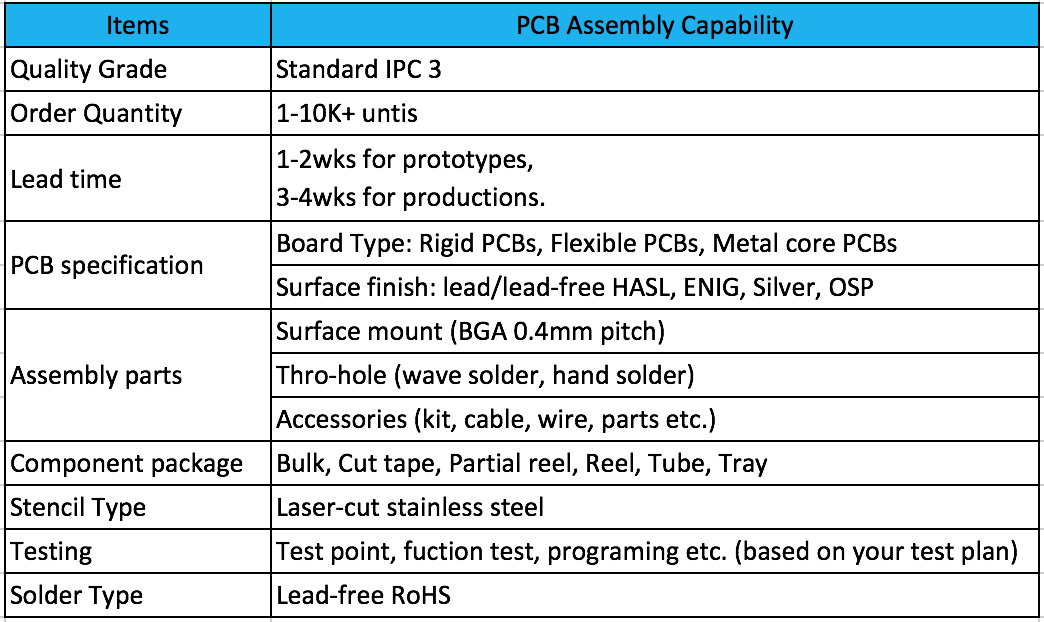 We know how to make manufacturing easy and support to get business faster. We have thought of all the important details production steps, which we will solve these troubles for you.
If you have any enquiry or RFQ, don't hesitate to contact us. Boktech will handle the remaining things to you. Our email is order@boktech.cc